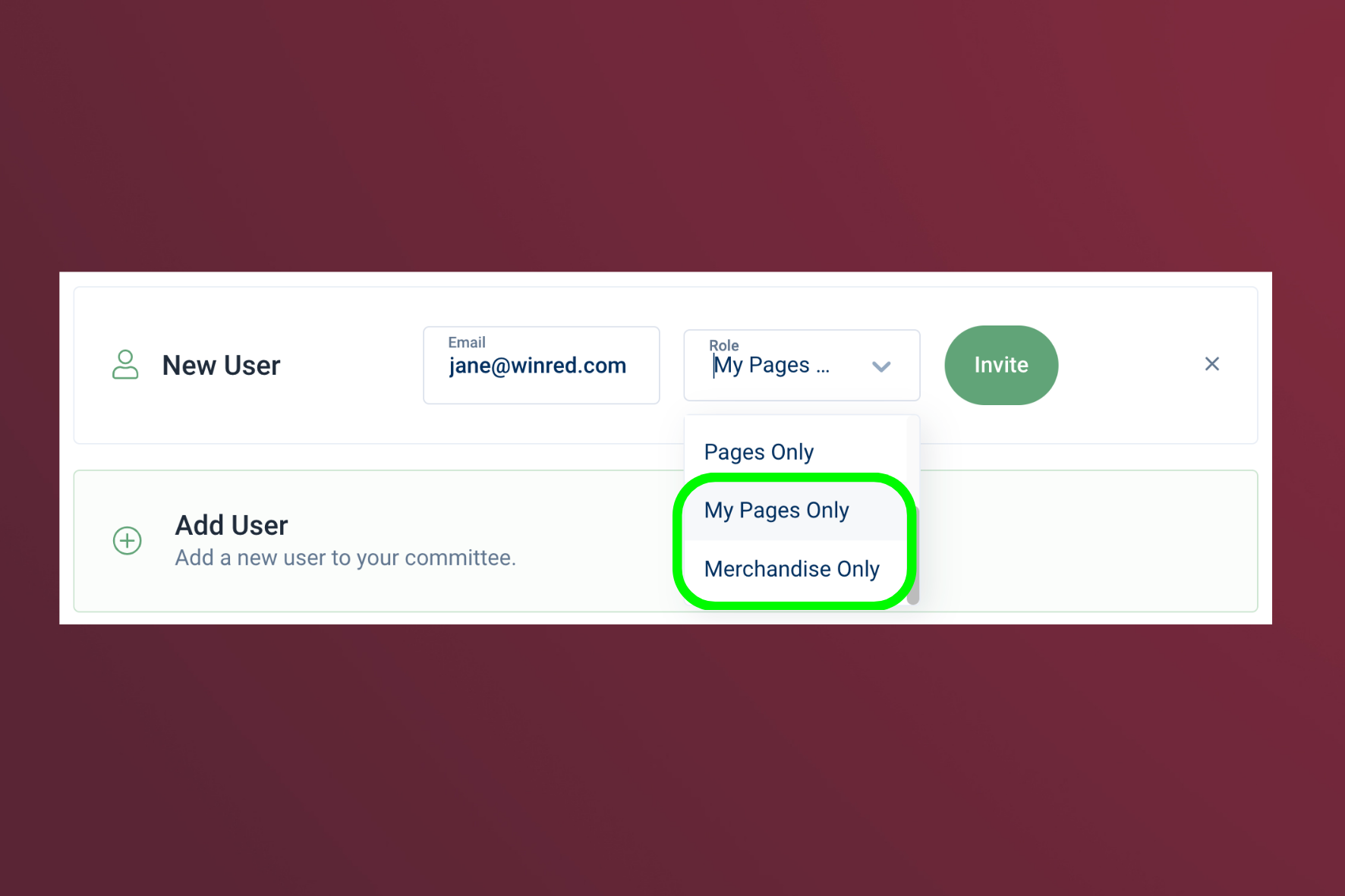 What's New: We added two new permission levels to give you even more control over who has access to different parts of your WinRed Account.
My Pages: These users can only create and edit pages created by the user. They will not be able to view or edit any other pages on the account and cannot add new Bill-Pays onto pages. This permission is perfect for outside partners who may need the ability to build pages but don't need access to all pages on the account.
Merchandise Only:

These users only have access to the Merchandise tab and can create products for the account. They are not able to download order reports. 
Previously, there were four user permission sets:
Admin:

These users have full account access, including changing account settings, building reports, and refunding donations.
Editor:

These users can do everything at the Admin level, except they cannot change account settings.
Pages Only:

These users may only create and edit pages and set them live.
Read Only:

These users can only refund donations and cancel subscriptions.
There are also Vendor Users who can access an account with the user permission they have been assigned to their vendor account.  
This means that if a vendor user is an admin on their vendor account, they have admin-level access to the client account when the vendor connection is approved.
Learn how to set and change WinRed user permissions here.
Don't have a WinRed account yet? Register here today!