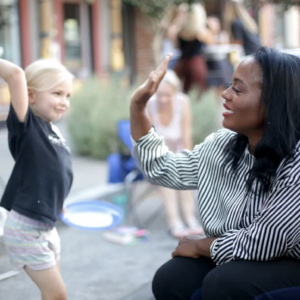 Tamika Hamilton has been named Donald Trump Jr.'s 'MAGA Candidate of the Week' for the House of Representatives!
BIO:
Tamika Hamilton is a USAF veteran and a loving mother of four.
Tamika's husband, Ray, a Naval veteran, continues to serve the public as a local police officer.
Hamilton has been stationed at five different bases over two deployments in the Middle East during the War on Terror.
Over her decorated 14-year military career, Tamika was awarded the Air Force Achievement Medal, Joint Service Commendation Medal, Air Force Meritorious Unit Award, and Air Force Good Conduct Medal.
Tamika and Ray are very active in their local community, volunteering at church and working with homeless veterans.
ON THE ISSUES (from Ballotpedia):
Tamika wants to keep taxes low and stable
She wants to expand federal opportunity zones in California
The mother of four also believes in supporting the family
RACE:
California's 3rd district was a competitive battleground for the GOP until 2018, when incumbent Democrat John Garamendi won.
However, considering Congress' low approval rating of 31%, incumbent advantage is reduced in 2020.

QUOTES:
"We will flip this seat. Can't wait to support @realDonaldTrump in Congress. Let's go!"
"Nothing will change in California unless we organize & start flipping seats."
"We've given the democrats decades in California & I'm asking for 2 years."

@TamikaGHamilton on Twitter