WinRed has become the centralized home for donors supporting GOP candidates and committees: 2.5 million donors gave $1.2 billion to fuel Republican campaigns in the 2022 midterms, which is more per donor than ActBlue. WinRed has processed $3.3 billion since launching three years ago.
WinRed has established itself as a recognizable brand that donors trust, becoming the go-to and only place for GOP fundraising and action. The progress made this cycle solidifies WinRed as the top fundraising platform and sets Republicans up for more victories in the 2024 cycle and beyond.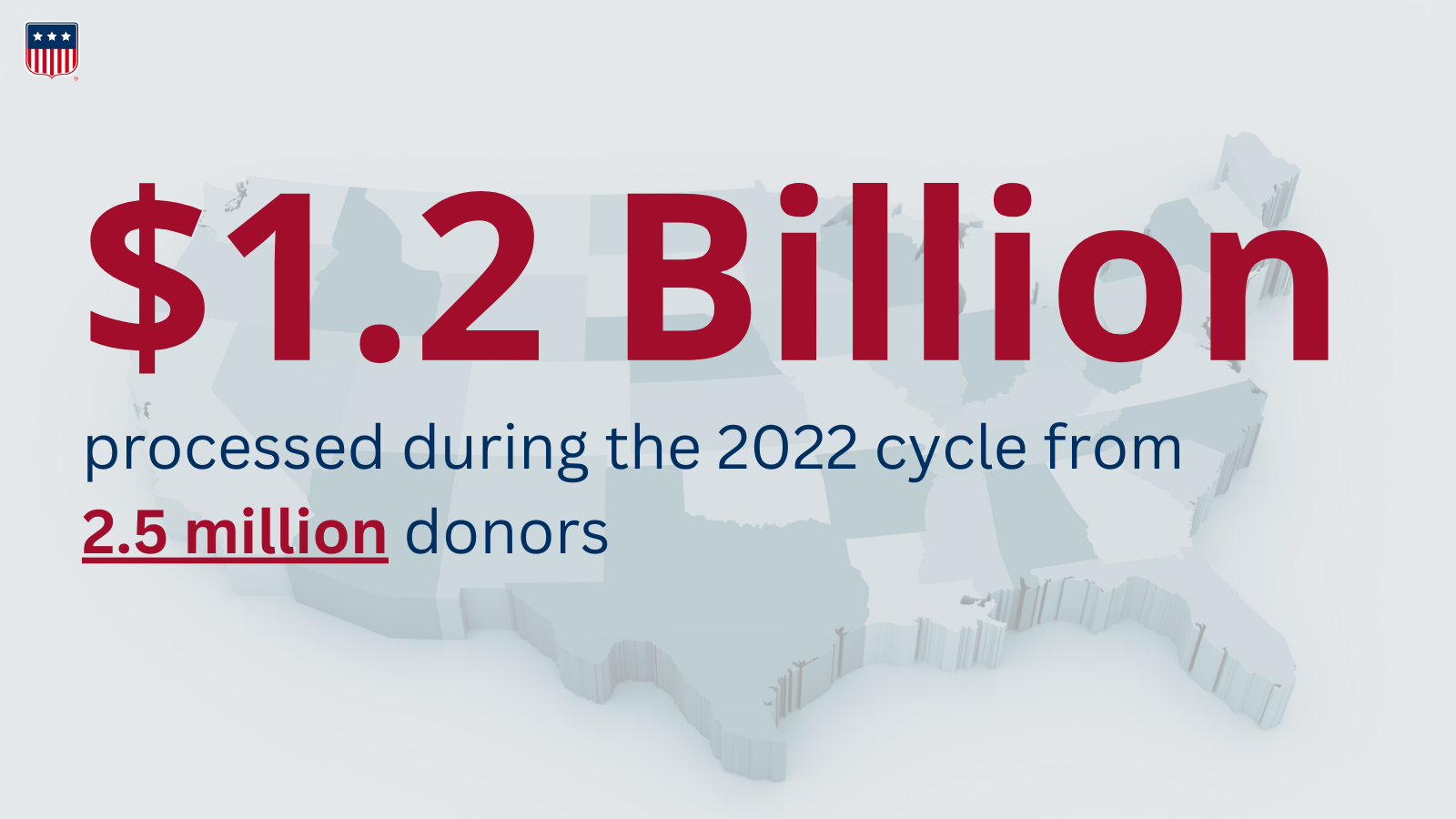 1. WinRed provides a presidential-quality fundraising solution and features that raise more for campaigns at every level
300 campaigns received $10,000 or more from other committees via Slates, 37% more than the 219 during the last cycle
5,000+ campaigns raised money on WinRed

2,300 State-level campaigns joined WinRed this cycle, a 512% increase

40% More: Unique features like Upsells, Zero-Touch Merch, and Abandoned Cart technology raised candidates more

35% of donors accepted an Upsell when given the option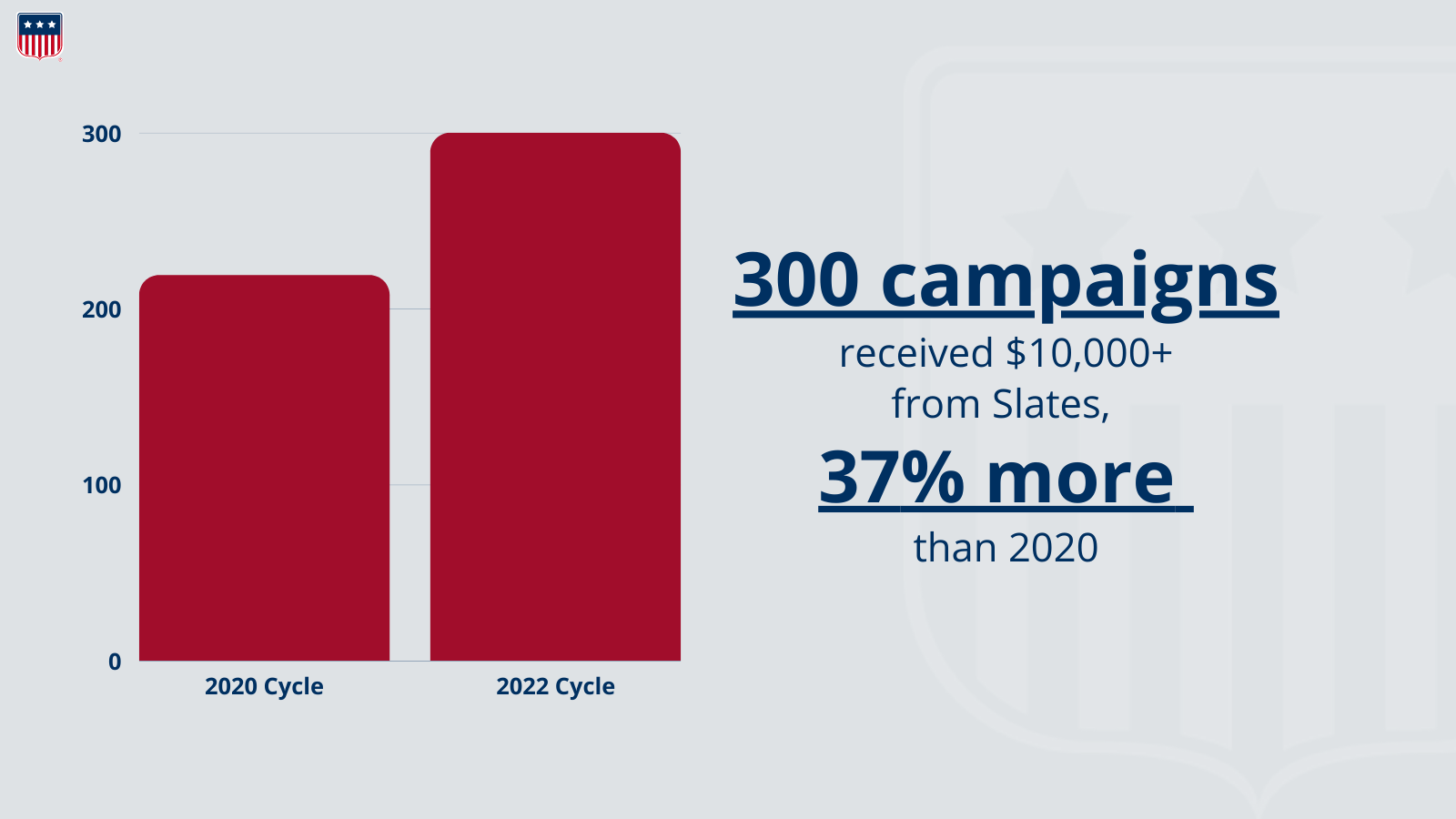 2. WinRed continues to build a trusted and reliable ecosystem for campaigns and donors
$528 million raised by House and Senate campaigns this cycle, $66.5 million more than last cycle

51 House campaigns raised more than $1 million online, 70% more than the 30 in 2020

$200 million raised by State and Local campaigns, 2,100% more than the $9 million in 2020

46 Governors, Lt. Governors, and Attorneys General raised $500,000+ on WinRed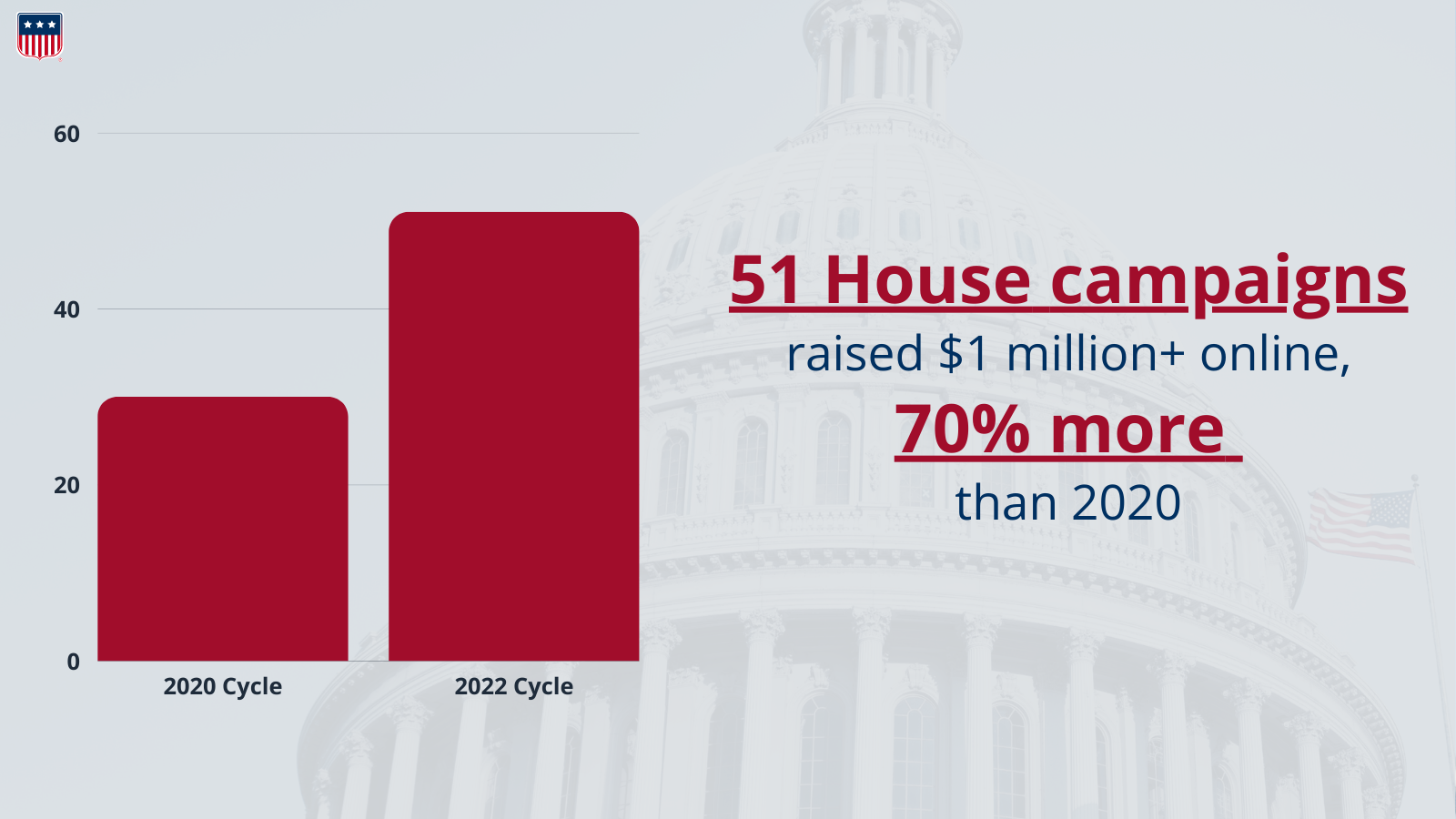 3. Utilizing WinRed, donors show sustained momentum
1.7 million donors gave to three or more campaigns, 42% more than the 2020 cycle
17.8% higher Revenue per Donor than ActBlue
$2.3 million raised from Team Pages, almost $1.6 million more than last cycle
$359 million processed from donors with WinRed accounts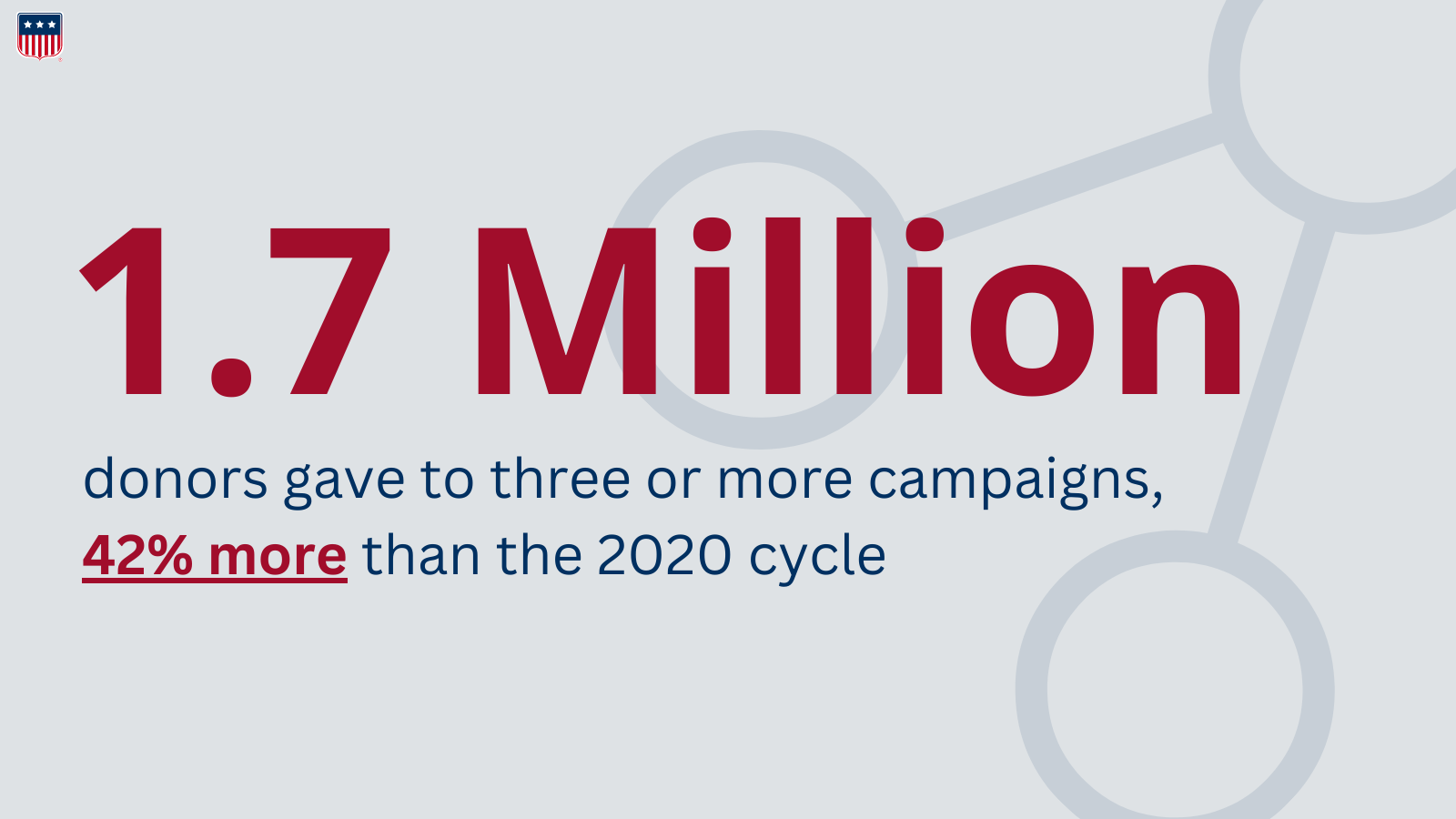 4. WinRed has unique insights that benefit the entire GOP ecosystem
WinRed data showed widgets increased the average gift by 7%, so we made them standard on the page we build for every new account
We know what features are working and what to build next to benefit everyone
5. Donors trust WinRed and give positive feedback
4.9 Stars on Google Reviews
Under 13 minute median response time
"If ever there was a time to support conservatism, it is now!! With scams behind every tree, I did my homework and landed on WinRed as the safest place to contribute. I can't/don't give a lot but I sleep better knowing I am doing something to preserve essential freedoms. With WinRed I am confident my donation will get to the candidate or issue I choose. And WinRed is quick to respond when I have a question or concern."
-Melanie
Takeaway: Donors are supporting more candidates with more funds via WinRed, as it becomes the trusted platform for one-stop giving online.
The WinRed Effect: By the Numbers

Note: 2020 cycle comparisons are through Election Day.
ActBlue Revenue per Donor based on cycle to date as of 9/30/22.