WinRed has millions of donor accounts, and more are added every day.
Thousands of campaigns across the country are bringing in new donors and helping grow that network.
Why do these donor profiles matter? Below are a few stats that show the critical impact these donors have on all organizations across the platform.
What is a WinRed Donor Profile?
Donors can create a WinRed user account and save their payment information to donate to campaigns with one click. They can also raise money for campaigns with Team Pages.
These donors are highly engaged and dedicated to supporting their favorite candidates.
Learn more about WinRed donor accounts here.
1. Donation Page Conversions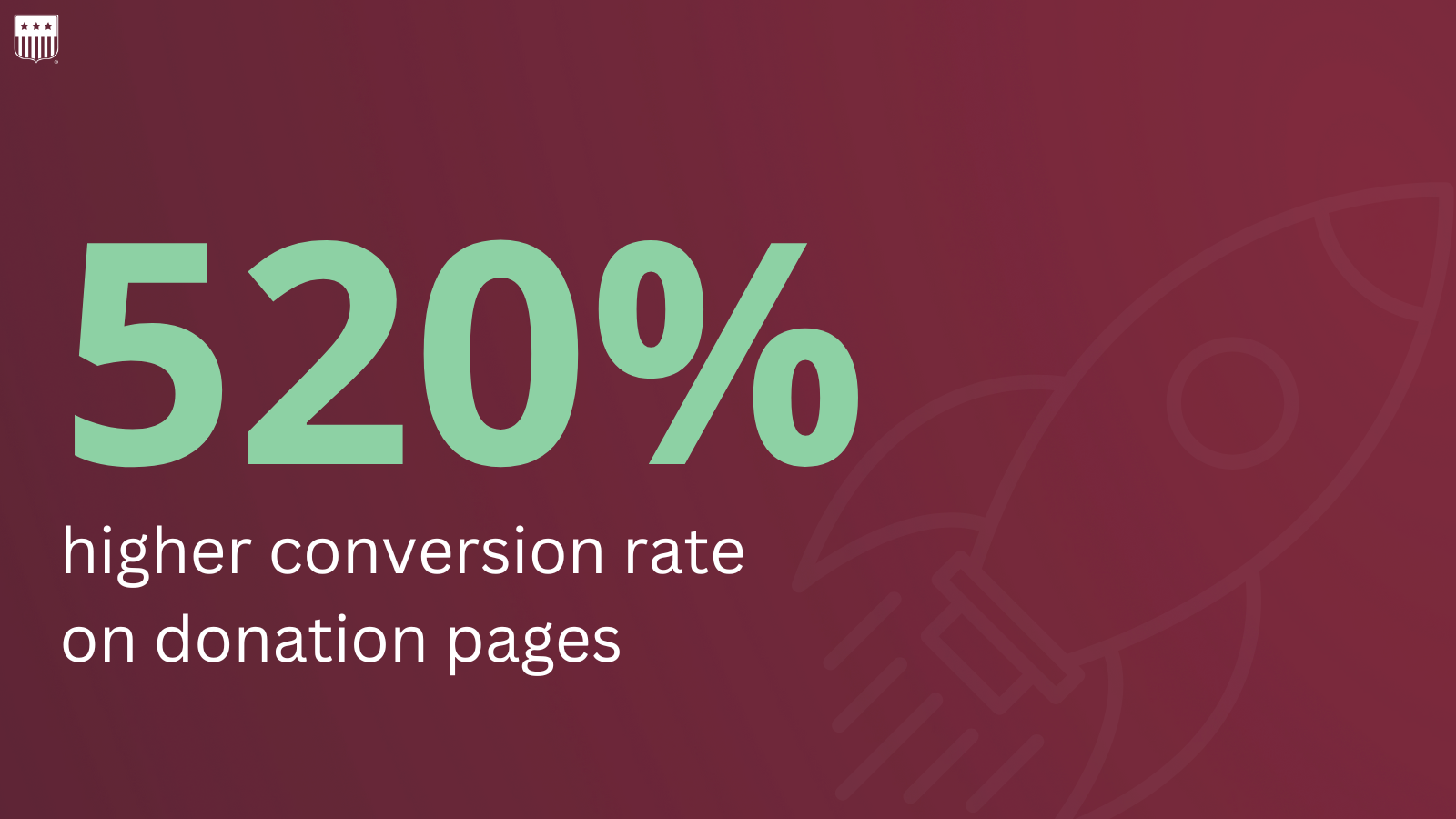 Donors with WinRed profiles convert 520% higher on donation pages.
WinRed's donation pages are optimized to help every campaign raise more online, from President to School Board.
2. Opt-in to Recurring Donations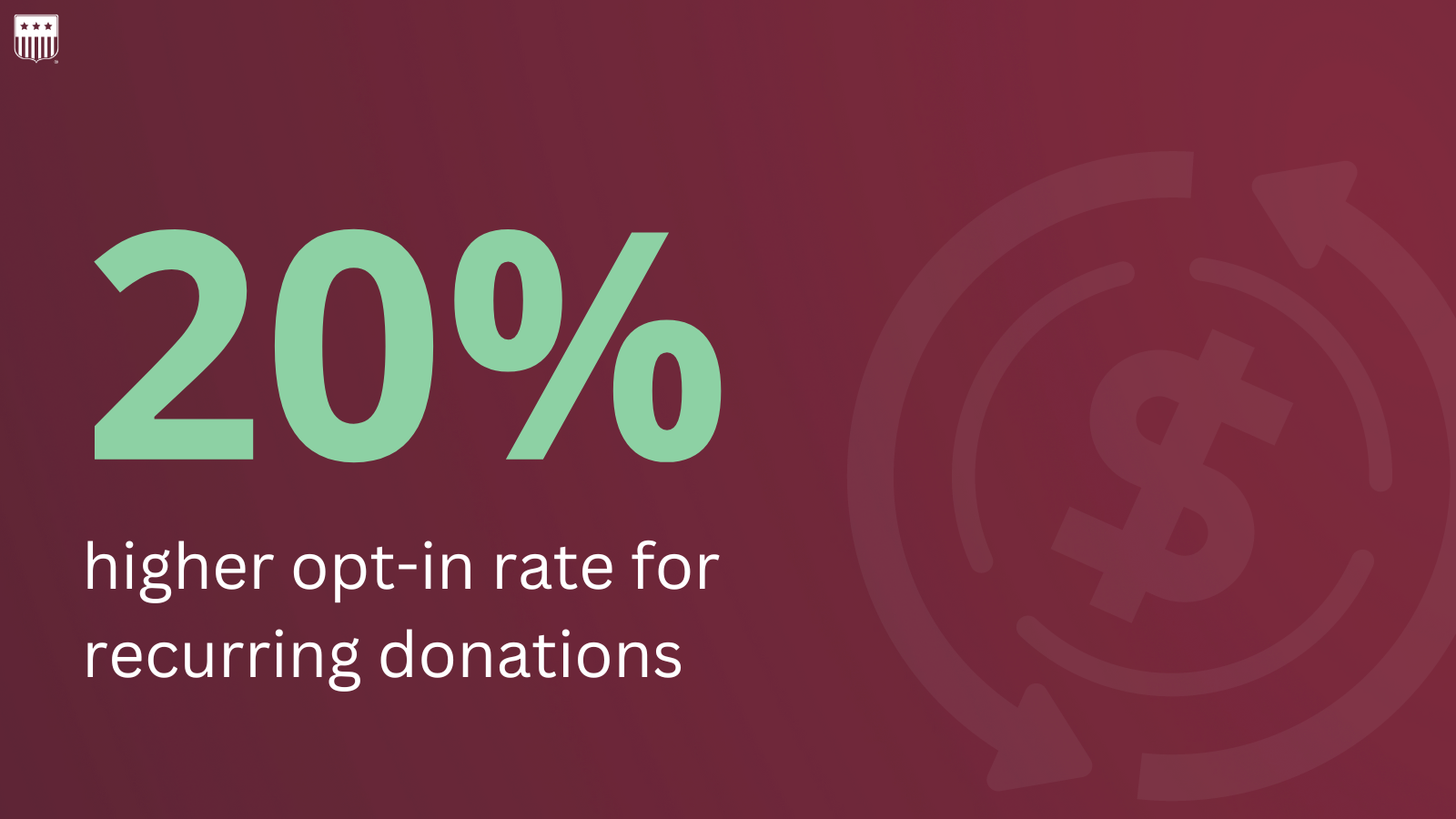 Donors with WinRed profiles make recurring donations at a 20% higher rate.
A strong recurring program helps campaigns manage cash flow throughout the election cycle.
3. Upsell Conversion Rate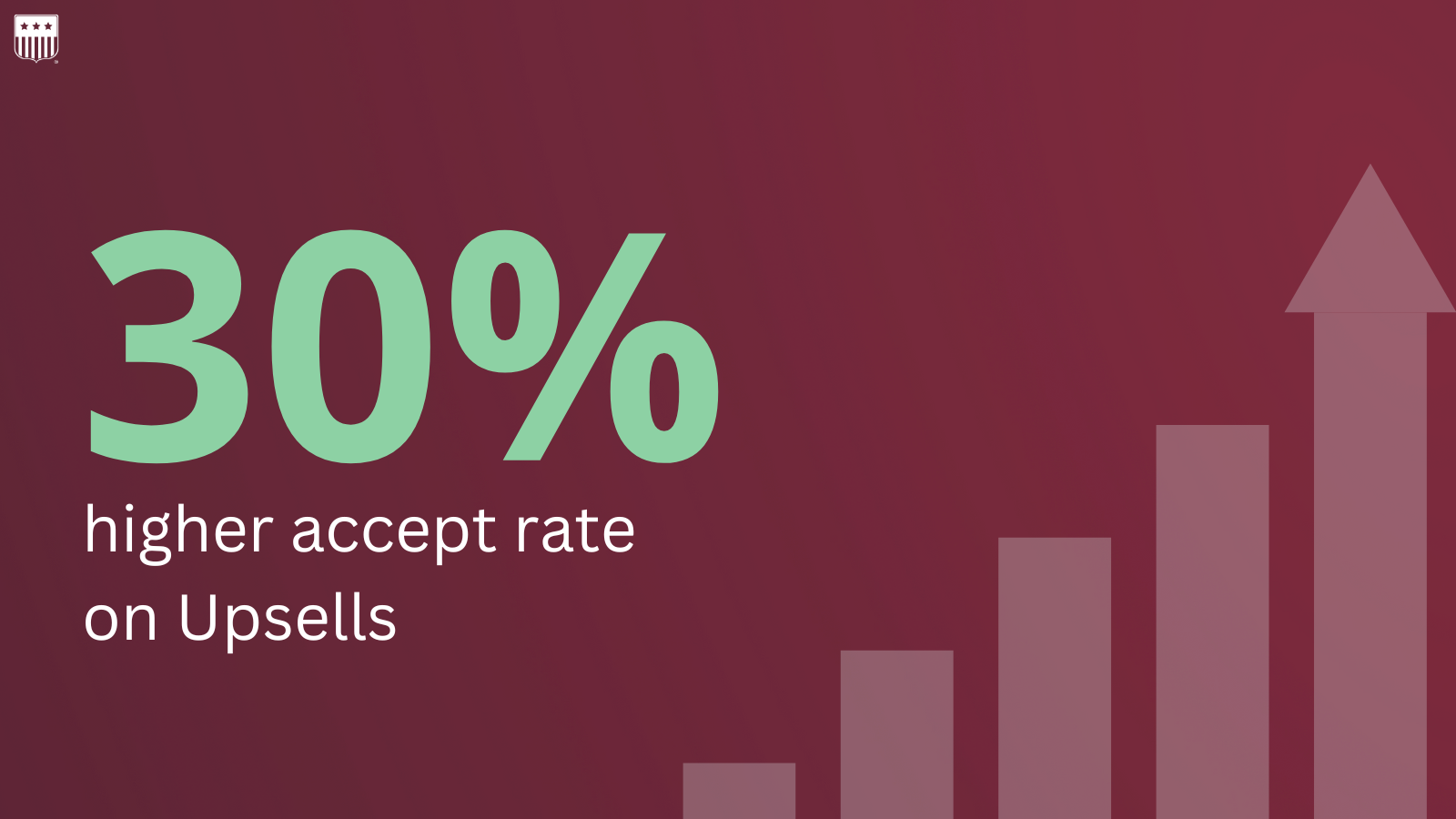 Donors with WinRed profiles give to Upsells at a 30% higher rate.
These Upsells ask for additional donations, offer special merchandise, or ask donors to give to other campaigns that need support.
4. Fewer Bank Disputes

Donors with WinRed profiles dispute with their banks 50% less.
High dispute rates with banks can lead to chargebacks and increased fees.
How to Use These WinRed Donor Accounts
There are three main ways to use WinRed donor profiles in your fundraising:
One-Click Donations: This powerful feature

allows logged-in WinRed donors to make donations with a single click from within a fundraising email.
Segment Your List:

WinRed

data exports

will tell you whether a donor has a profile or not. Segment your list and send these highly engaged donors unique content and fundraising appeals.
Add a Create Account Upsell:

Add the

Create Account Upsell

to your Upsell Flow and encourage more donors to create a WinRed donor profile.
Are you a State, Local, or Federal campaign not on WinRed? Register here today!