WinRed provides easy and flexible integrations that securely send your data to other CRM, email, SMS, and data platforms.
Here are the top three methods to move your WinRed data ⬇️
1. Custom Reports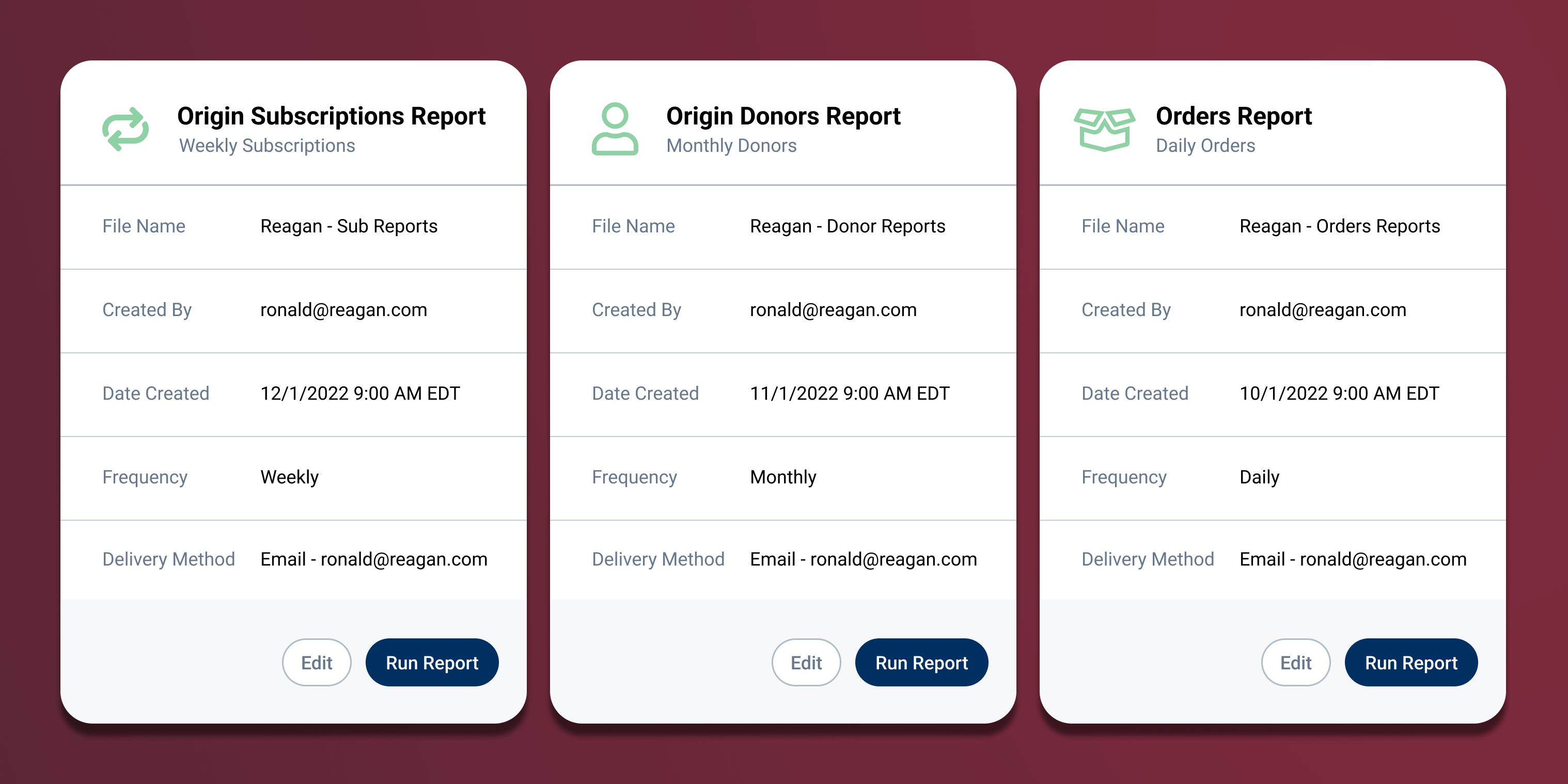 Custom Reports allow you to easily access your donor information and send it where it needs to go. 
These reports can be pre-scheduled or manually pulled, and you can customize the format to fit your needs.
Custom Reports are delivered in three different ways: 
Learn more about Custom Reports here.
2. Webhooks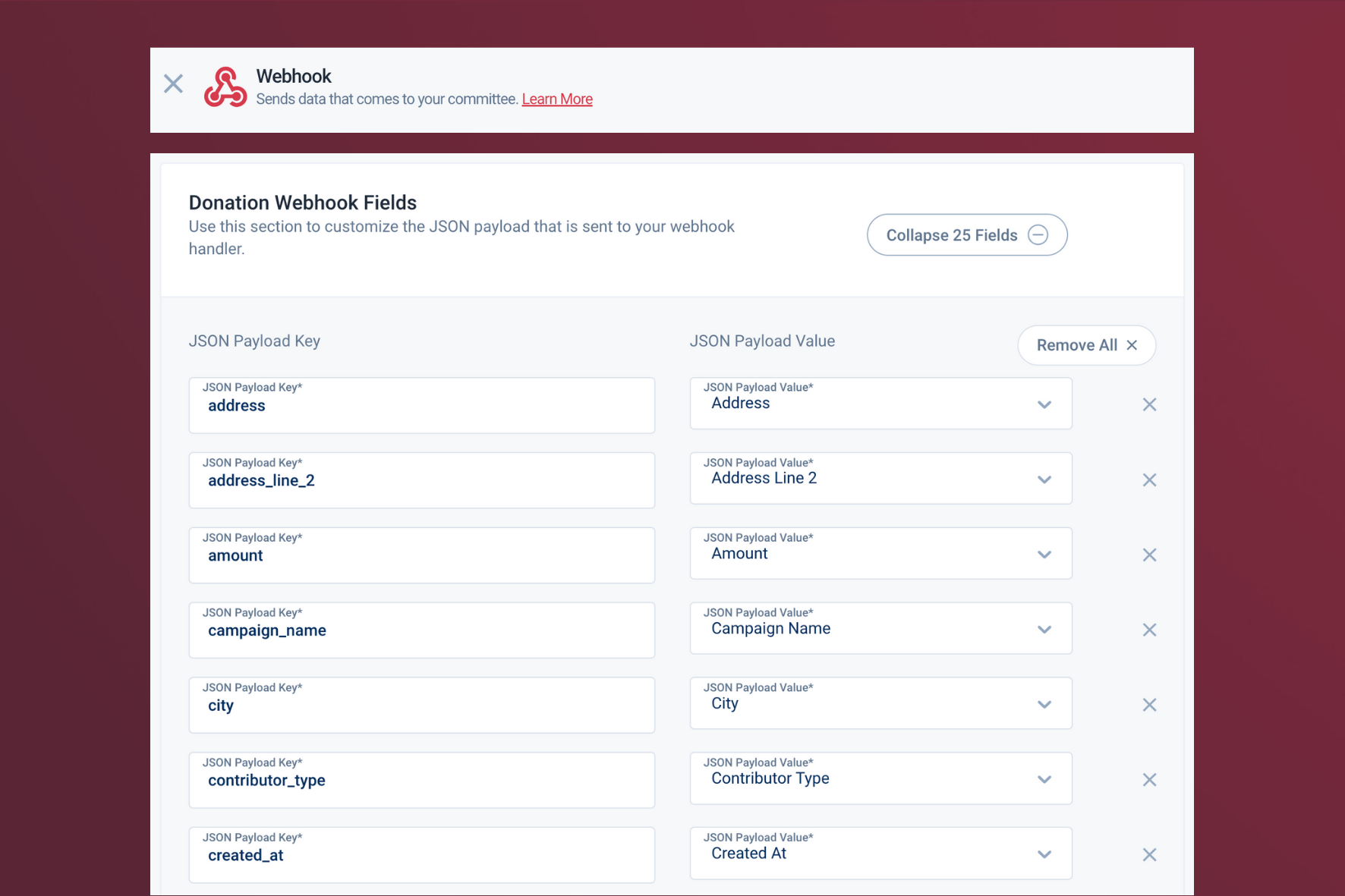 Webhooks are the best way to receive real-time data from WinRed transactions and are also entirely customizable.
We just made them even more flexible by allowing you to add more than one Campaign as a donation filter.
Don't have the technical resources to set up webhooks? Use WinRed's integration with Zapier for a no-code solution that provides webhook functionality.
Learn more about Webhooks here.
3. Direct Integrations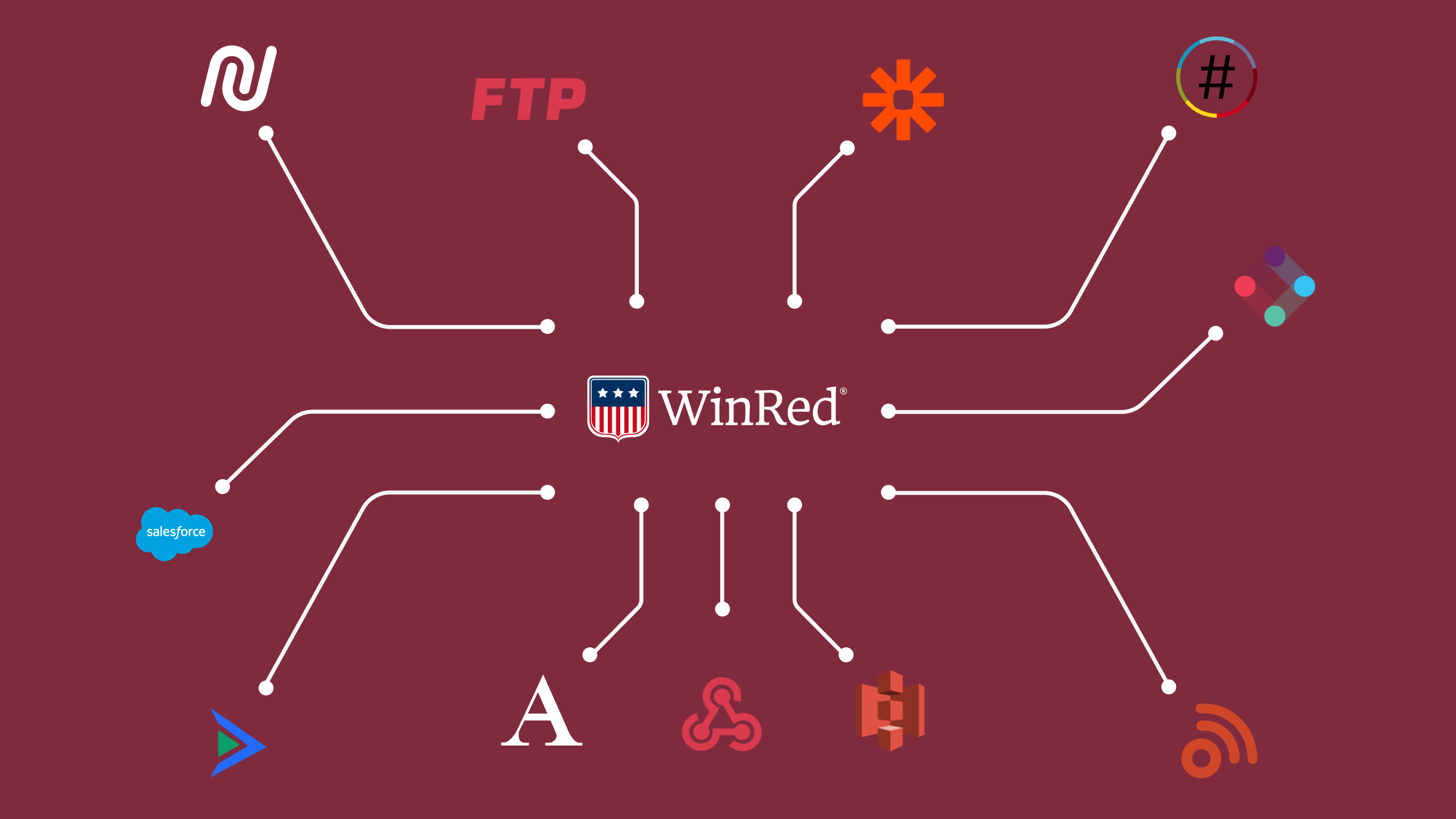 WinRed has over eleven direct integrations that provide secure connections to other platforms and seamlessly send your data to make your marketing and compliance easier.
Direct integrations can be set up with a few clicks and include:
Iterable

Salesforce

DirectSnd

Tatango

Nucleus

Aristotle

Nationbuilder
Learn more about all WinRed's integrations here.