WinRed has revolutionized how campaigns and organizations use merchandise. 
Our innovative program makes it easy for campaigns at every level, from Senate to School Board, to offer merch to supporters.
Before WinRed's Merchandise Solution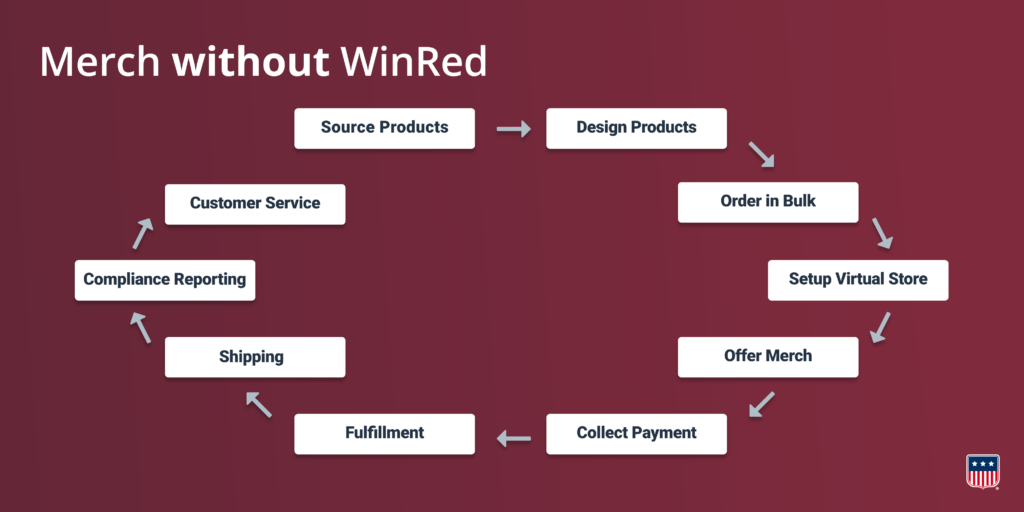 Before WinRed, campaigns would have to source and bulk order whatever items they wanted to offer to donors or supporters with no guarantee they would sell. 
These cash outflows meant that money couldn't be used for television ads or polling until the merchandise sold and the proceeds hit the bank account.
A campaign staffer would also have to manually pull data and then package and ship items, an extremely time-consuming and costly task.
At the end of the election, any unsold merchandise would sit in a warehouse or a staffer's garage.
WinRed's Zero-Touch E-Commerce Solution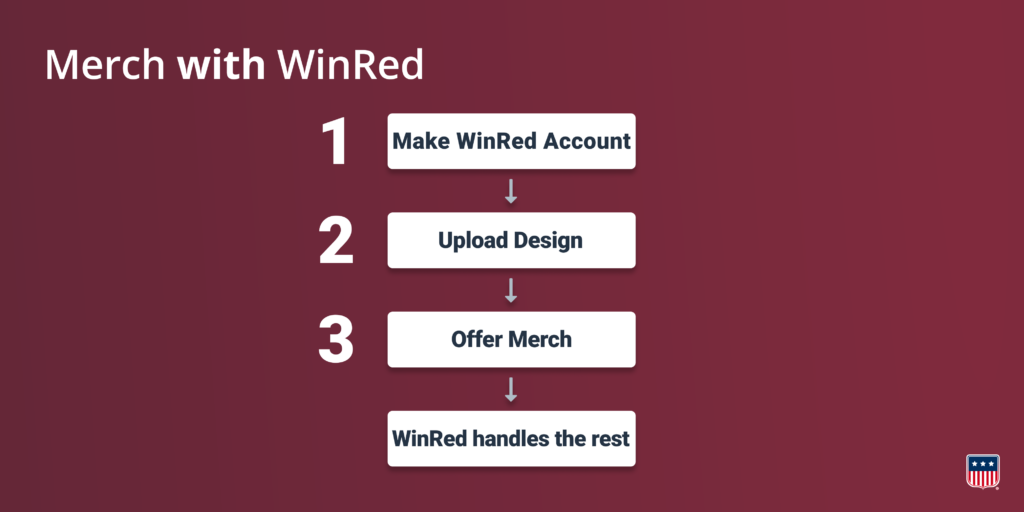 Using WinRed's merch solution, campaigns and organizations can easily create custom products and only pay for what supporters order.
Every candidate on WinRed has access to Zero-Touch Merch with no required bulk orders. The integration is seamless and doesn't require campaigns to add an additional platform or pay extra fees.
The Zero-Touch program consists of 26 different direct-to-garment items in a variety of colors and sizes. These include bestsellers, such as hats, shirts, membership cards, stickers, and can coolers.
The campaign designs and markets the merch, while WinRed and our verified partners handle order fulfillment, delivery, and customer service through our dedicated Donor Support Center.
Campaigns and organizations using WinRed's Zero-Touch Merchandise program can offer products in three ways:
Donation Pages

– Offer merchandise on a WinRed donation page with a qualifying gift.

Upsells

– After an initial donation is made, a donor can be offered a merch product for an additional gift.

Storefront

– A virtual campaign store where donors can browse all of a campaign's products and add multiple items to a cart.
Why Use Merch in Your Fundraising?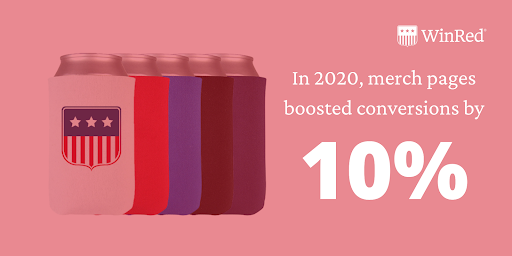 Merchandise raises you more and leaves a lasting impact on your supporters.
In 2020, donations pages with merchandise had as much as 10% more conversions.
Last year, WinRed processed $17 million in merchandise with an average gift of $40. 
Over 12,000 products were created in 2021 by State, Local, and Federal campaigns across the country as WinRed expanded down-ballot. The number of organizations that sold merchandise increased by 87% compared to 2020.
Impactful Examples

The top-performing merchandise is more than just a campaign logo and is a unique take on the news cycle.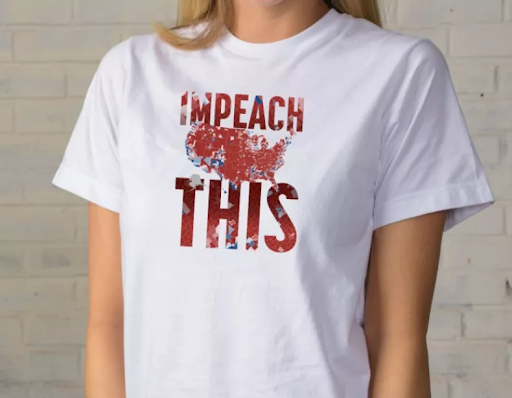 In 2019, Nevada GOP created the "Impeach This" shirt. They used WinRed's Slate feature to split donations with other state parties and the Trump campaign.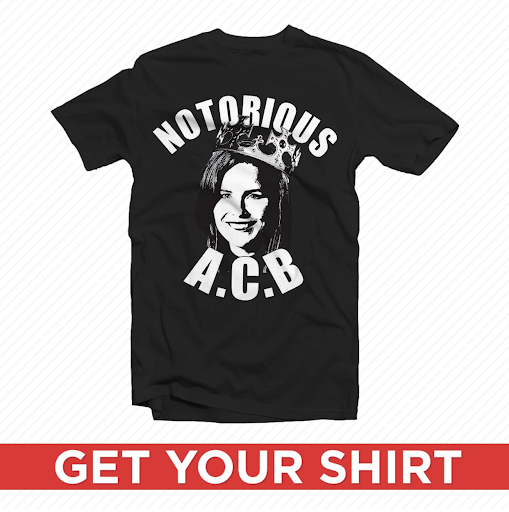 In 2020, NRSC offered a limited edition "Notorious A.C.B." shirt to show support for then-Supreme Court nominee, Judge Amy Coney Barrett.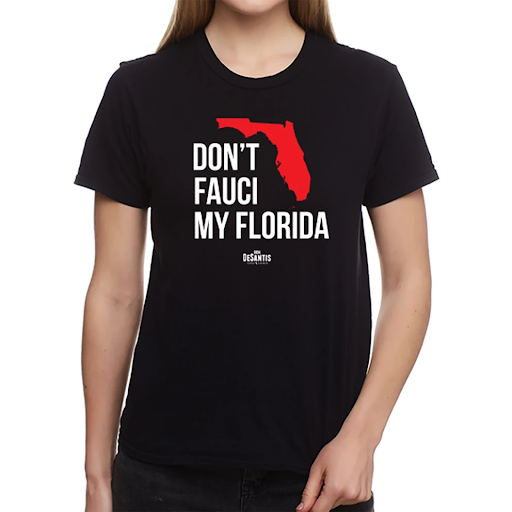 In 2021, Governor Ron DeSantis created a line of "Don't Fauci My Florida" merchandise that included shirts and can coolers.
The media quickly picked up the merch and gave the DeSantis campaign another way to amplify its message.
Remember, WinRed's merch program is Zero-Touch and Zero-Risk.
Zero-Touch = Campaign staff never have to handle merchandise or ship any products.
Zero-Risk = With no order minimums or bulk purchases, campaigns don't need to worry about the costs of buying and marketing a product that doesn't perform.
Learn more about WinRed's Zero-Touch E-Commerce program here
Are you a State, Local or Federal campaign not on WinRed? Get started today at winred.com/register.