Growing your email list is the best way to build a top digital fundraising program quickly, and WinRed Petition Pages help you capture new leads and raise you 500% more.
The NRSC is one of the top online fundraising programs in the nation, and they use WinRed's Petition Pages to grow their program. So we asked them how they do it.
The Case for Petition Pages
Before WinRed Petition Pages, how did you collect and manage your leads?
NRSC: "Before WinRed, NRSC used WordPress forms built on NRSC.org"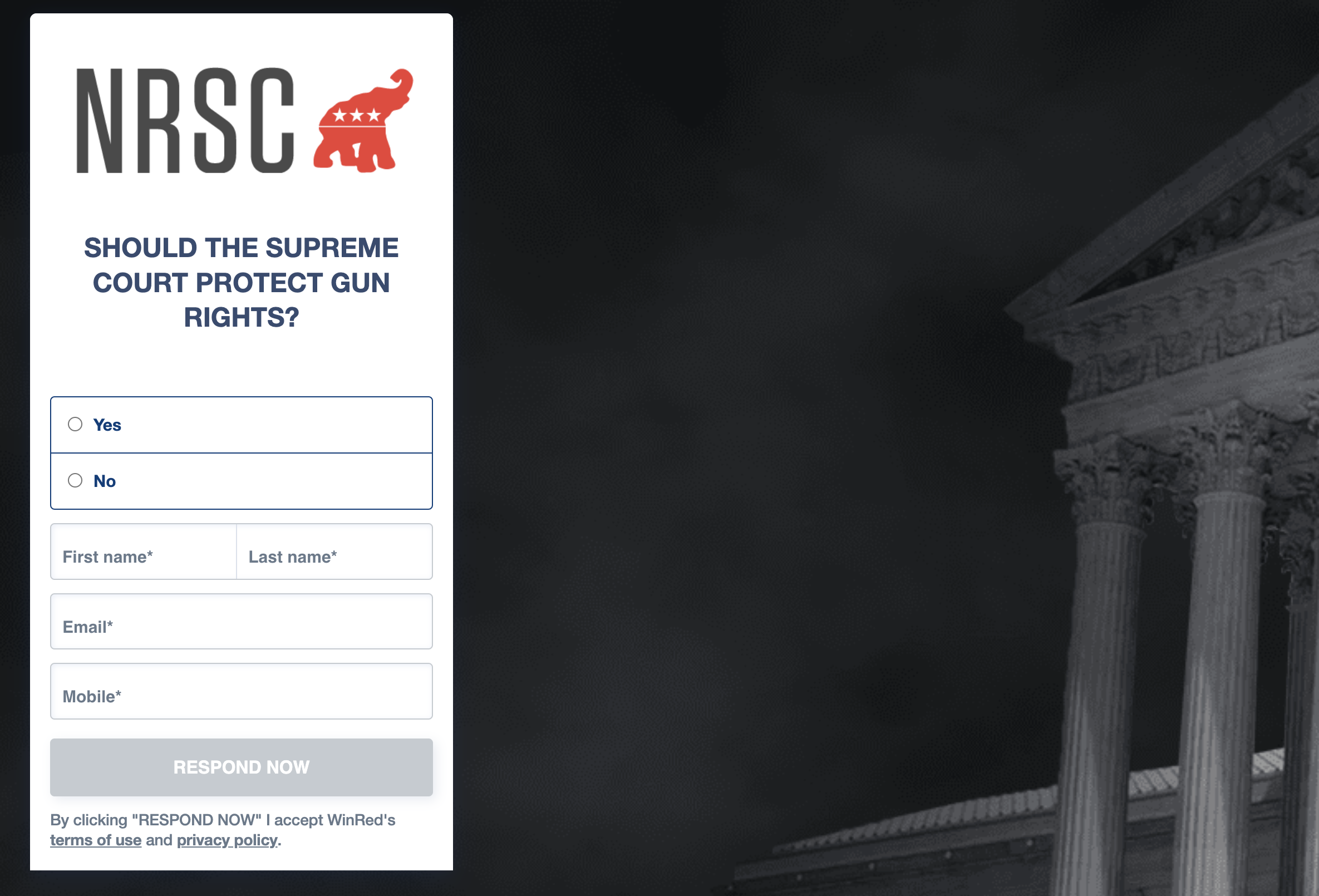 These forms can be difficult to set up and usually require some technical expertise to customize and update.
What made you switch over to Petition Pages?
NRSC: "We switched to WinRed Petition Pages after conducting a series of A/B tests during Q3 2021 between WordPress and WinRed and determining the following:
WinRed Petition Pages are easier to set up & duplicate
WinRed Petition Pages helped us better centralize our data for quicker builds, maintenance, and processing
WinRed Petition Pages resulted in higher donation amounts and conversion rates than WordPress pages with WinRed Donation Page redirects
In one statistically significant test conducted, the WinRed variant raised 6x what the WordPress variant raised"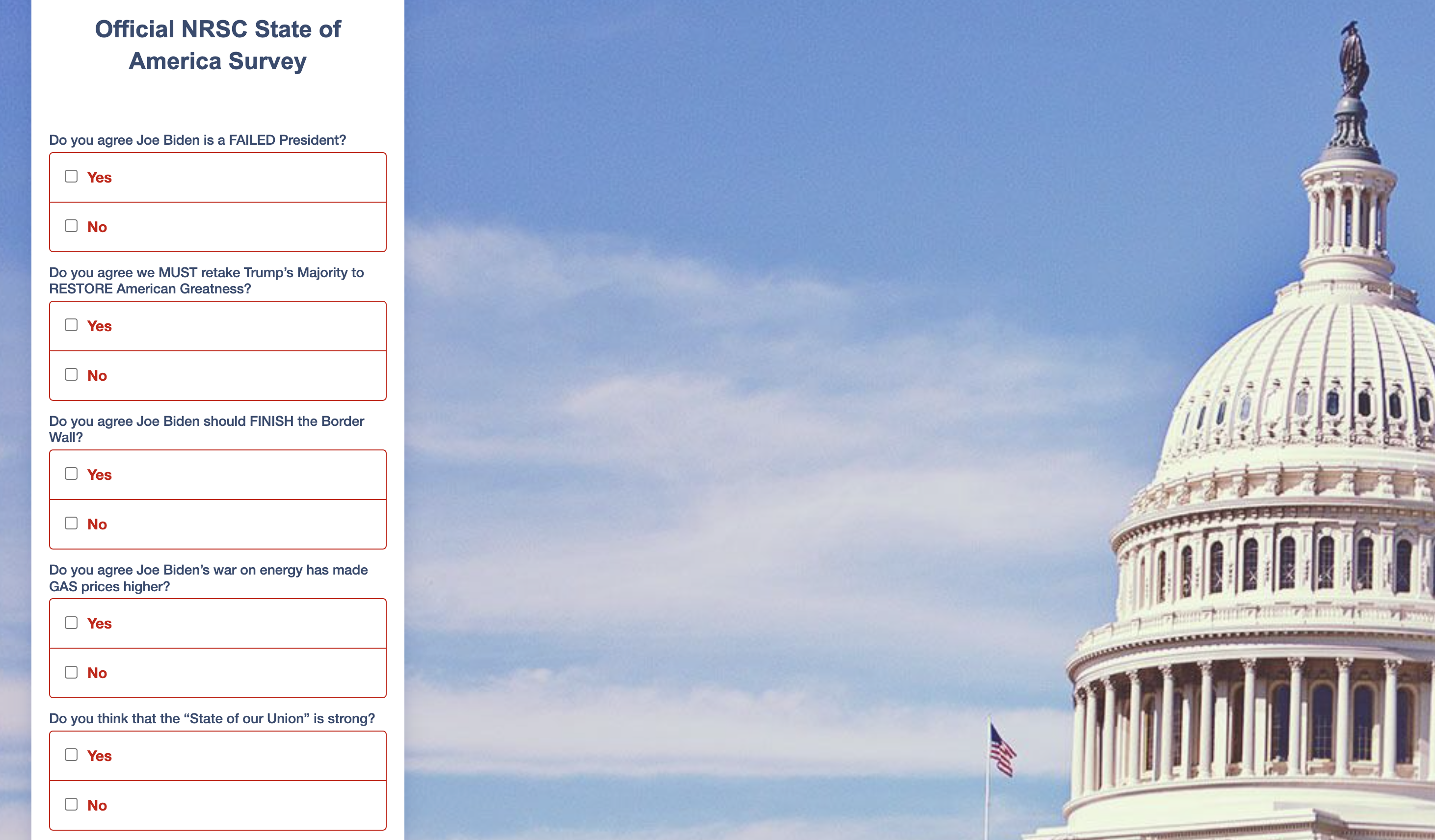 Building a Petition Page in WinRed is similar to building a Donation Page and can be done in a few minutes without any HTML or CSS experience.
The NRSC test result speaks for itself – WinRed Petition Pages that redirect to a Donation Page can raise up to 6 times more than other pages.
How does NRSC use WinRed Petition Pages?
NRSC: "We use Petition Pages for "Soft ask" prospecting and Lead Generation."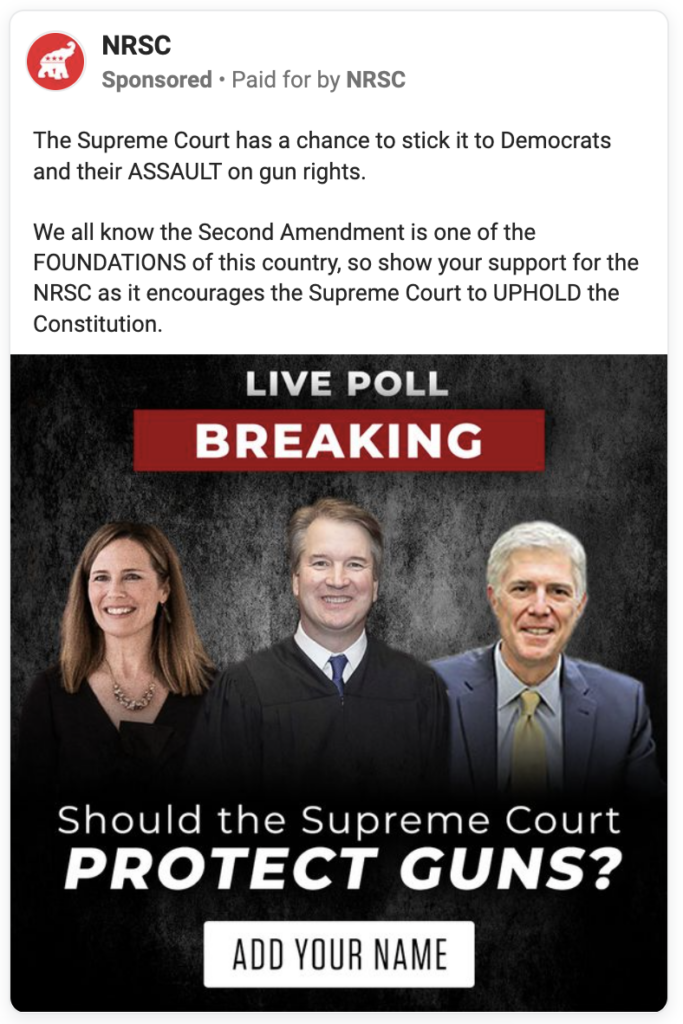 When prospecting for new donors through Email Swaps, List Rentals, or Facebook Ads, use a petition page to capture the lead's information.
Remember, always redirect a petition page to a donation page. You have to ask for money if you want to raise money. By asking for a donation afterward, you offset some of the cost of building your list.
WinRed makes it easy to set up the redirect with just a couple clicks.
Learn more about using WinRed Petition Pages for list building here