We are proud to announce that State-level Slate Pages and Upsells are here! These allow donors to give to multiple State-level organizations on the same page.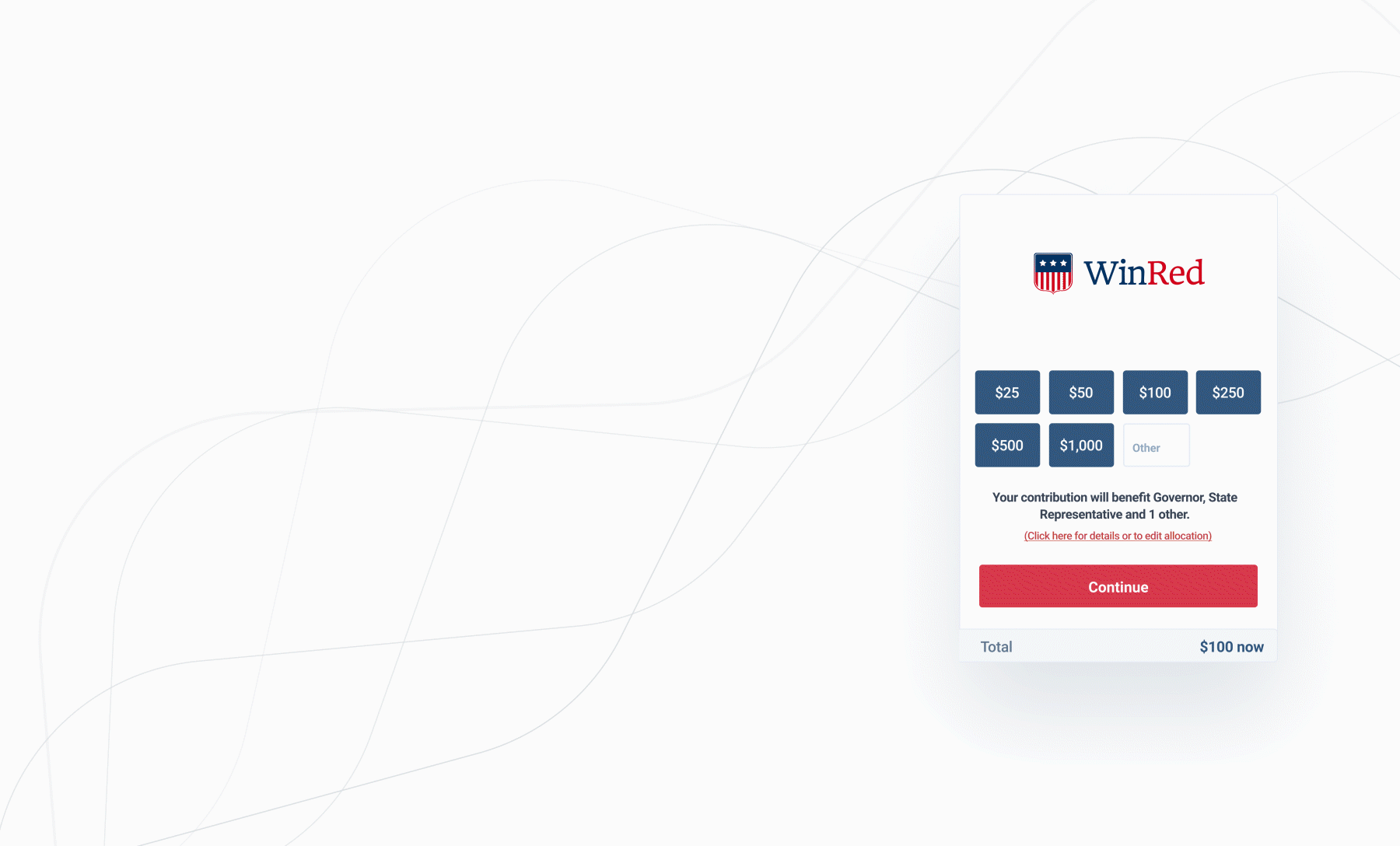 This is a great way to help other GOP candidates in your state, especially if they are in a competitive race. You can add candidates to your donation page, or ask donors to support them by using an Upsell.
These Slate Pages and Upsells will split donations with up to five State-level organizations, or four State-level organizations and an unlimited number of Federal committees. We recommend consulting with your counsel before using this feature to determine whether it triggers any additional fundraising requirements or registrations.
FAQ
How many candidates you can add?
Users may add no more than 5 state-level candidates to a page. Users who add less than 5 state-level candidates may add an unlimited number of federal candidates to the same page.
When adding candidates, a disclaimer is displayed at the bottom of the Committees section of the page builder to show how many more candidates or committees can be added to the page.
Do donations to State-level candidates go through WinRed PAC?
No. Donations go straight to your own merchant account, not through a pass-through PAC. The State-level organization will serve as the merchant of record for credit card payments.
Which states are excluded from State-level Slate Pages and Upsells?
The state of California is excluded from State-level Slate Pages and Upsells.
Will the necessary compliance information be displayed and collected?
An organization's global disclaimer will appear on any page they are added to. Employer information is required on all pages and employer addresses are required for any page that has added an organization based in the following states:
Michigan
New Hampshire
New Jersey
North Dakota
Oregon
Pennsylvania
Rhode Island
Virginia
Washington
Learn more about State-level Slates here
Reminder: you must be logged in to view any support articles