This is a big deal: Every campaign on WinRed can now offer custom membership cards. It's never been easier with our Zero-Touch E-Commerce program.
Get started here!

---
Membership cards have been used in fundraising for years, and for good reason. Plain and simple — they work. Average Donations with a membership card are 25% higher than the overall average donation.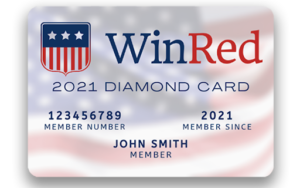 Why Membership Cards?
Most people carry at least a couple membership cards in their wallets, even if they never actually need to pull them out to use them for anything. Sometimes they come with exclusive benefits, but other times they are a symbol of something important to the cardholder. 
Specifically for fundraising, the membership card represents support for a cause or issue that aligns with a donor's values and beliefs. It also brings a sense of inclusion and being part of a larger team. Donors are proud of their contribution and membership cards allow them to show it off.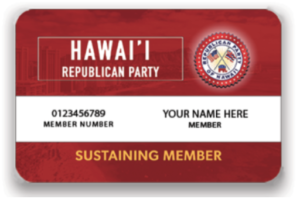 How to Use Membership Cards
Membership cards are great for creating exclusive or special clubs at different giving levels. Recognizing your $100, $250, or $1,000+ donors with a unique card is perfect for upsells and conversions. Many organizations also recognize their monthly sustainers with a special card.
Creating limited edition cards is another successful technique. Build support for a specific cause like supporting the 2nd amendment, fighting fake news, or stopping big tech. These are great ways to create a sense of urgency and for supporters to show they are all on the same team.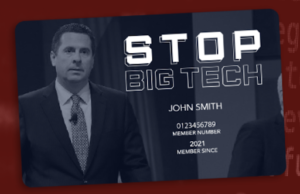 Market your membership card as its own campaign, on upsells after an initial donation, and on your storefront. Each of these channels offers opportunities for you to connect with your donors and to raise money.
Here's a Membership Card campaign from Kevin McCarthy: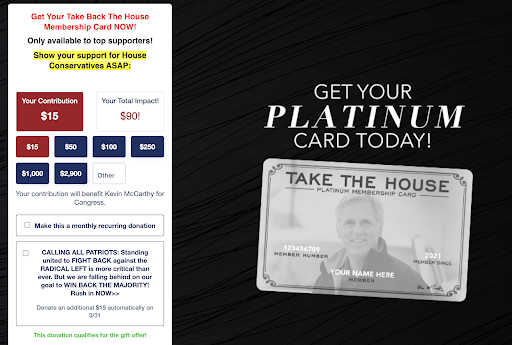 Here's an example of a Membership Card being offered in an upsell: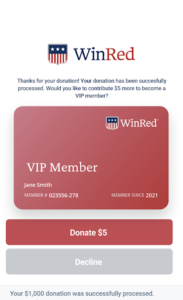 Here's New Hampshire GOP offering a Membership Card on their storefront: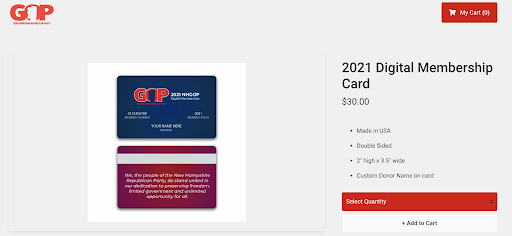 WinRed offers custom membership cards through our Zero-Touch E-Commerce program. With our program all you need to do is design your membership cards. We'll take care of customizing and shipping them to your donors on-demand.