Every account on WinRed gets a free Storefront to offer custom merchandise to its supporters.
It's part of our Zero-Touch Merchandise Program, which allows campaigns at every level to create custom products without buying in bulk or managing inventory.
Here are three ways Storefronts on WinRed can help you raise more ⬇️
1. Optimized for Advertising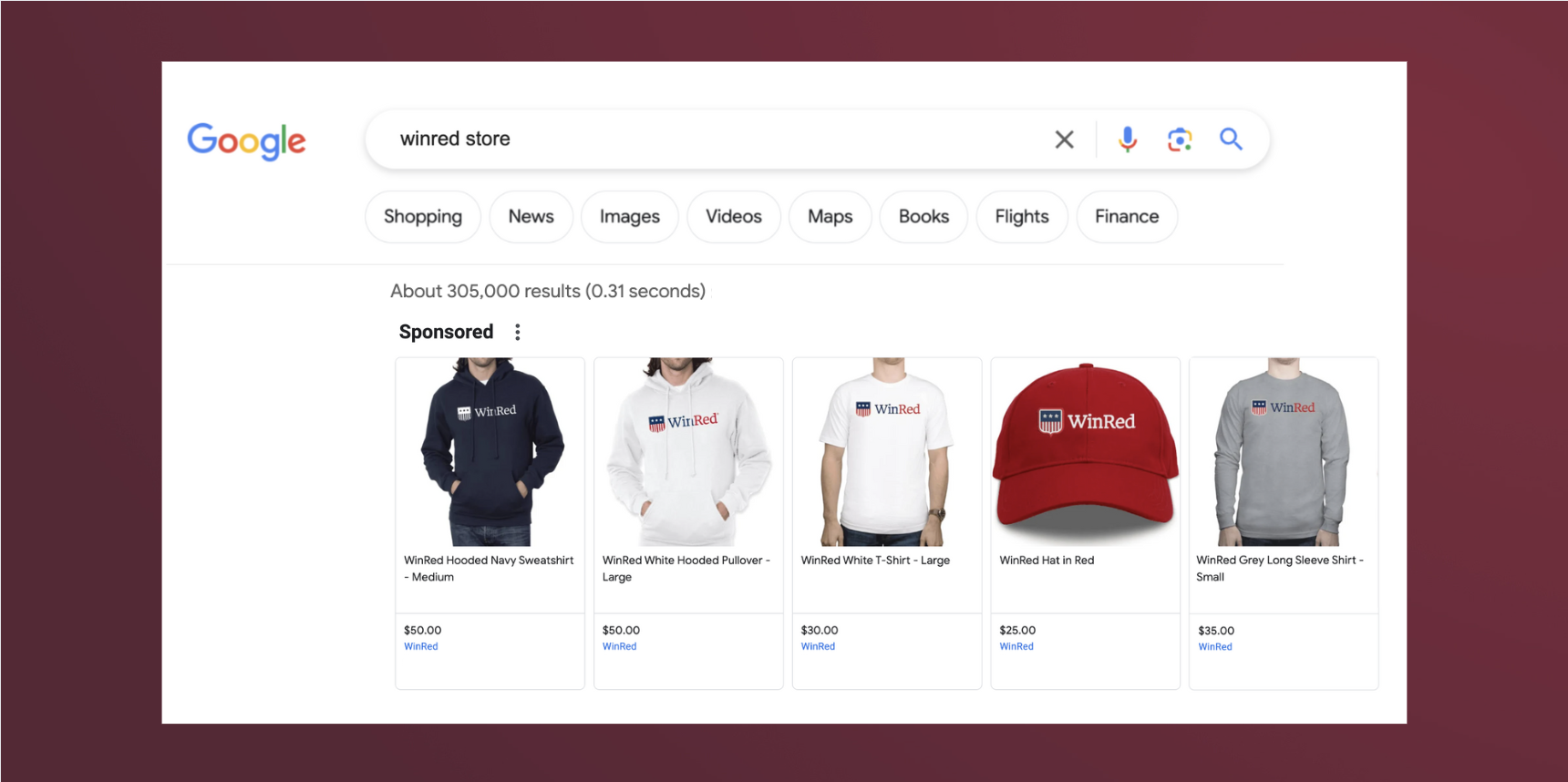 Storefronts on WinRed make it easy to advertise all your products through Google Merchant Center, Facebook Shops, and any other platform that accepts an XML feed.
Creating an XML feed only takes a few minutes and ensures that donors can see all your merchandise when they search for it or through paid ads.
We also just added additional fields that can be used in your product feed, including: 
Age Group:

Adult, Kids, Toddler, Infant, and Newborn

Gender:

Unisex, Female, and Male

Color:

Black, Blue, Camo, Green, Navy, Orange, Pink, Purple, Red, White, Yellow, Add Custom Color
You can use these fields in your ad targeting to improve storefront performance.
Learn how to set up your Storefront XML feed here.
2. Additional Storefront Donations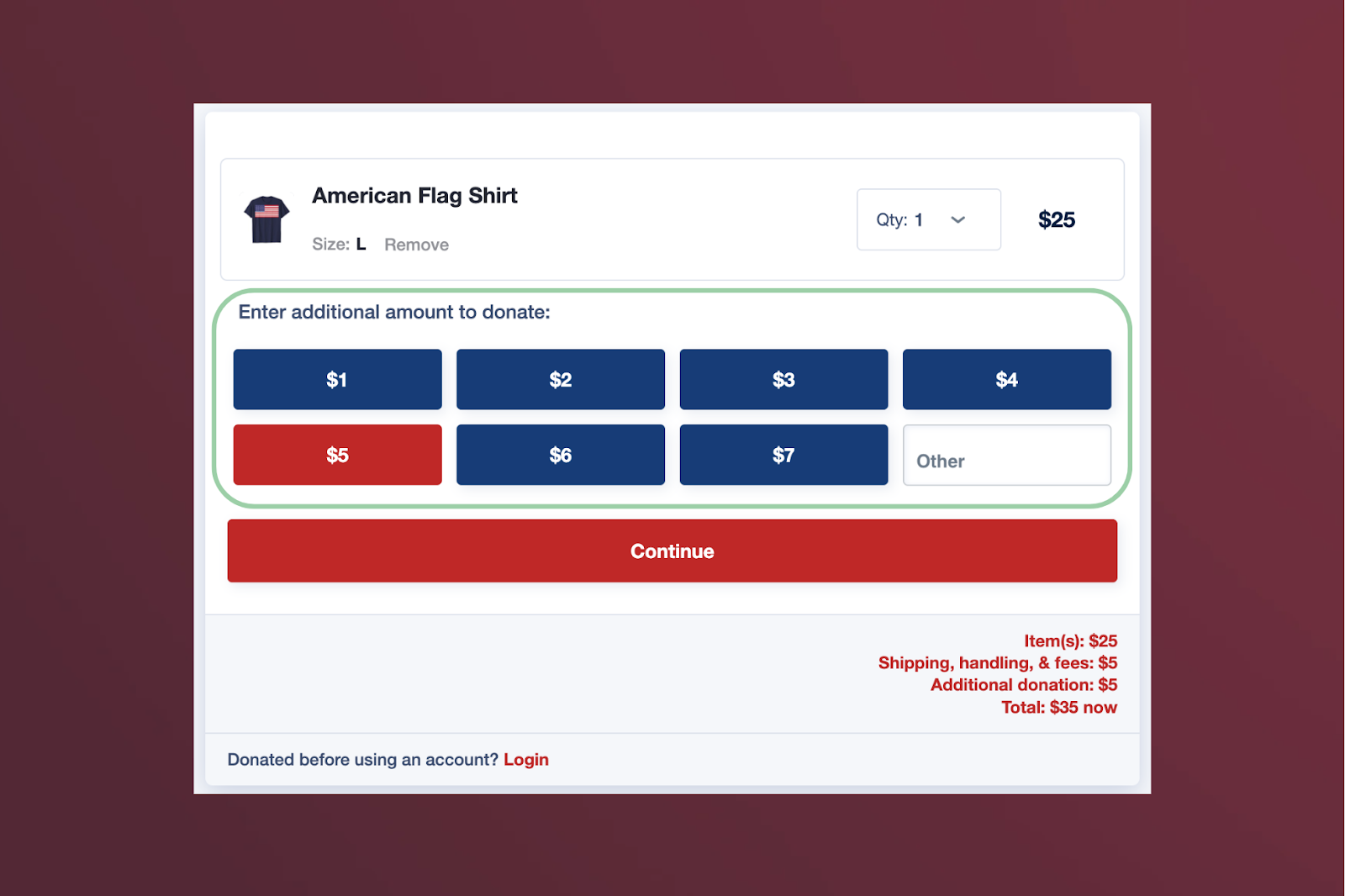 Additional storefront donations allow donors to give an extra gift when placing an order on your storefront. 
40% of donors opt-in to an additional donation on storefront checkouts. This means extra revenue for your campaign without any extra work.
We made it even easier for you by automatically enabling this feature on every storefront.
Learn more about additional storefront donations here.
3. Add Upsells During Checkout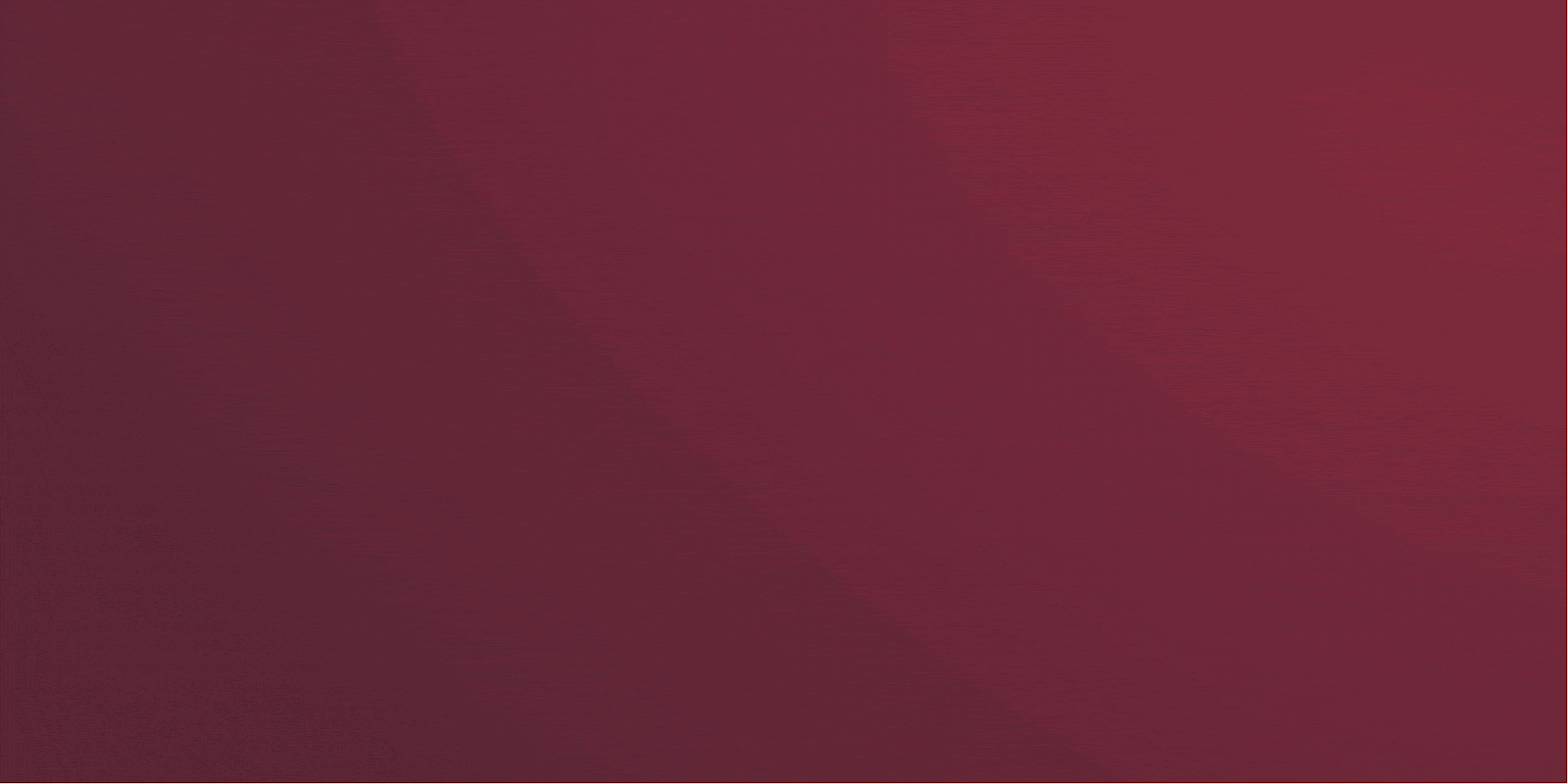 Upsells let you ask donors for an additional donation after an initial contribution, and you can add them to your storefront. 
Some of the highest-performing Upsells are: 
Opt-in to a Money Pledge:

Encourage donors to pledge an additional donation in the future.
Cover Shipping and Handling Fees:

Ask donors to cover their order's shipping and handling costs so that every dollar goes towards fueling your campaign. 
Slate Upsell:

Add fellow candidates to encourage donors to help their campaigns.
Learn how to add Upsells to your storefront here.
BONUS: Offer Custom Holiday-themed Merch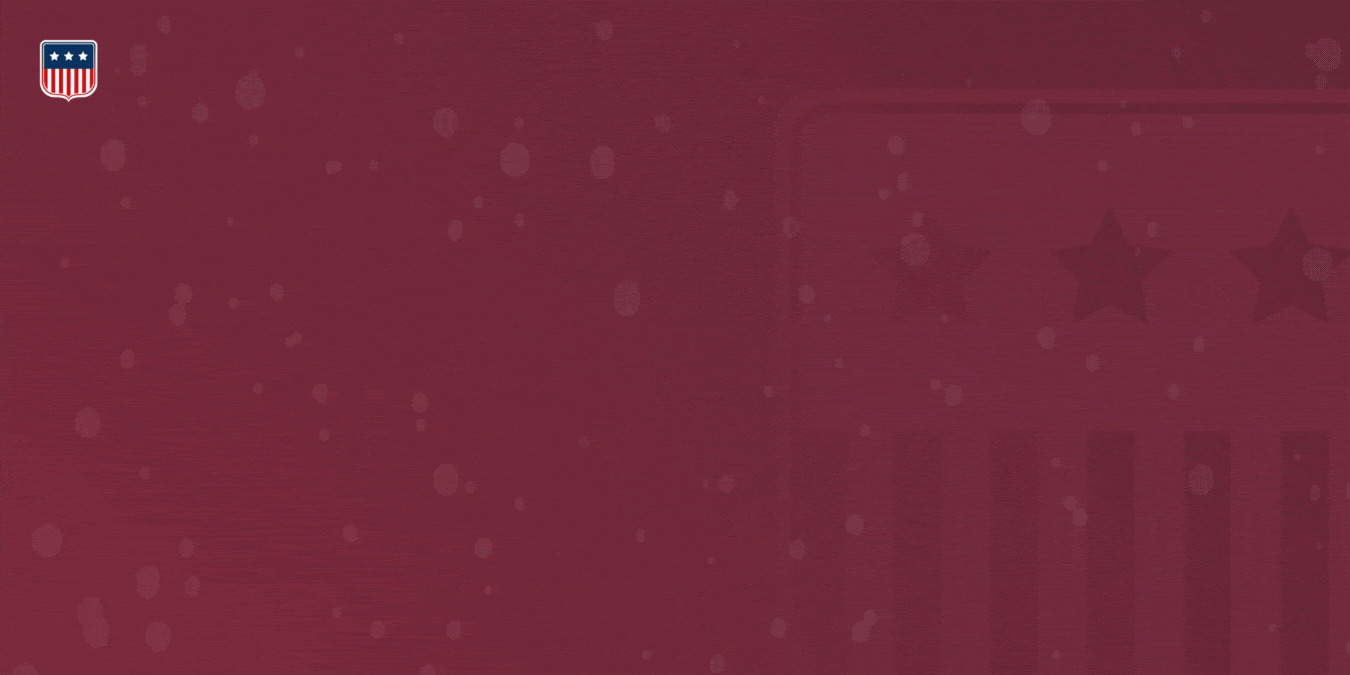 New Holiday-themed merchandise was just added to WinRed Product Catalog.
We have two types of items that are perfect to offer on your Storefront, Donation Pages, and Upsells. 
Pre-designed Products:

We took care of the design work for you, and these items are print-on-demand, which means no bulk orders are necessary. All you need to do is customize your favorite products and promote them to your donors. 

Bulk Holiday Products:

Order custom seasonal items such as candles, stockings, ornaments, and scarves to offer your donors. Be sure to place your order by November 1st so they arrive in time for the holidays!
Ready to get started? Head over to the catalog to create your holiday-themed products today.