Events bring out your most active supporters. If they're willing to show up in person, they're likely to be the best advocates you can find.
By integrating WinRed pages into your event planning, you can turn RSVPs into an opportunity to learn more about your top supporters and offer tickets for rallies, dinners, speeches, or any other events you are hosting.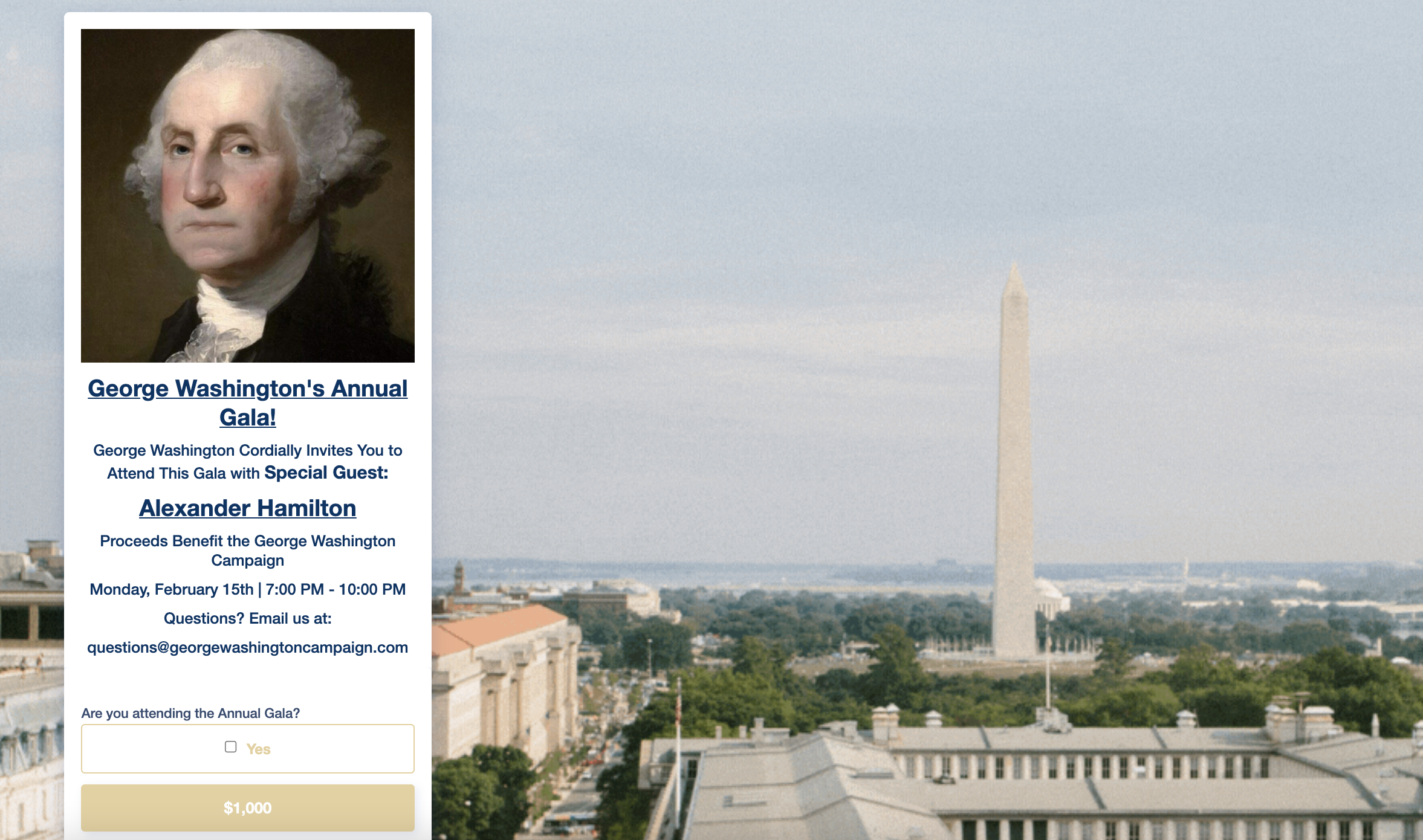 Collect Data From Event Pages
You can make a page for all of your fundraising events. If the event doesn't require a donation, you can use a Petition Page to collect attendee information. If a donation is necessary to attend, use a Donation Page.
Whichever kind of page you create, this is the perfect opportunity to gather data such as emails and phone numbers to grow your list. Remember, the people who come to your events are your most ardent supporters, and you should use this information to engage with them throughout your campaign.
Learn more about downloading data from your WinRed pages here:
Remember: You must be logged in to view Support docs
Key Information to Include
Every event page needs this information:
Event Name

: Start with the name of your event and what attendees can be sure to include  special invitation offer

Date, Time, and Location

: Make this information clear and easy to find so supporters know if they can attend

Special Guests

: Announce any special guests that will be a part of the event

Who is the event for

: What campaign or organization will be benefiting from the fundraiser

RSVP

: Provide a way for your supporters to RSVP for the event using a

Custom Field

on your page

You should also include the event or your organization's logo at the top of the page and add a background image to show off the candidate or event venue.
Pro-Tips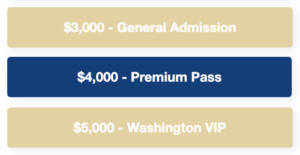 Add a Merchandise Upsell and offer a hat, shirt, or other product that attendees can wear to your event.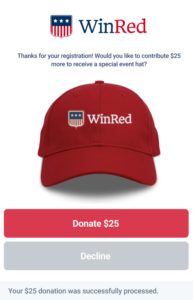 Learn more about WinRed's Zero-Touch merch program here.
Events are a great way to energize and interact with your supporters. WinRed gives you the tools to easily manage RSVPs or collect donations for ticket sales. If you have any questions or need assistance, just reach out to our team!
Not signed up for WinRed? State, Local & Federal candidates can get signed up here.